Key Idea: The "Resources" section of "Orders" allows you to access your current sales tax reports. From there you will be able to view and download a report needed for the end of year sales. All your receipts for client and studio transactions are located under the "Orders" tab in "Tax Reporting."
Go to: Orders > Resources > Tax Reporting

1. Download your tax report here.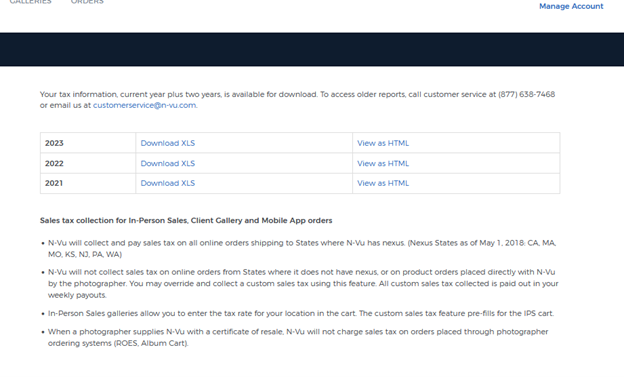 2. Within the Tax Report, calculate the total amount of sales tax charged for your Customer Reprint Orders.